HOA South Carolina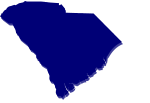 Are you in search of a HOA or Condominium property management company in South Carolina? If so, HOA South Carolina (.com) is a good place to start you search. HOA South Carolina (.com) is designed to help home and condo owners reach out to an association management company in their area. Our website is a sister to HOA Management (.com), where you can find a property management company throughout the United States.
Our resources are limitless. We do not require a log in or registration fee from any of our users. We will not try to steal anything from you or ask for any of your contact information. Our ambition is for home owners to use our website as much as they like for free. We try our hardest to make finding a HOA management company peaceful and easy. We seek to provide as much contact information as possible where you can get in touch with whatever management company you prefer. Every management company has its own profile page with a summary of their services and many different forms of communication.
We also have an abundant amount of vendors offered on our website. All of our vendors are rightly equipped and trained to do the job they are hired for in a timely, yet productive manner. Similar to the property management companies, each vendor has its own page that lists its contact information and description of their business. If you are unsure of the need for a management company and would like additional advice, browse through our blog articles. The articles are written for just that, to inform prospective customers why management companies ensure the services they partake upon.
Many residents and homeowners call South Carolina home. Being the first state to ratify the Articles of Confederation, South Carolina has a rich history. Its capital and largest city is Columbia, and it is the 24th most populous state in America. South Carolina is home to Charleston, Hilton Head Island, and Myrtle Beach. All of these places are visited annually by people all over the United States. With a population of over 4.7 million people, 70% of South Carolina's residents own homes. The HOA management industry is booming in states like South Carolina because of its home feel and amount of people that reside in the state.


Spotlight Management Companies
Below you will find property management companies spotlighted for their superior service. Please click on the company's name to be taken to their homepage. If you wish to have your company spotlighted, click here to contact our sales and marketing department.

Other South Carolina Management Companies
| | | | |
| --- | --- | --- | --- |
| Allied Management Group | Hilton Head Island | SC | 29938 |
| Asset Management & Consulting Services | North Charleston | SC | 29406 |
| Association Management Solutions, Inc. | Lake Wylie | SC | 29710 |
| Atalaya Property Management, Inc. | North Myrtle Beach | SC | 29597 |
| Beacon Insurance Group, Inc. | Bluffton | SC | 29910 |
| Bundy Appraisal & Management, Inc. | Beaufort | SC | 29901 |
| C. Dan Joyner Property Management, Inc | Greenville | SC | 29606 |
| Coastline Property Solutions, LLC | Mount Pleasant | SC | 29464 |
| First Choice Property Management, Inc. | Rock Hill | SC | 29732 |
| Gold Crown Management, Inc., AAMC | Myrtle Beach | SC | 29577 |
| Hinson Management, Inc | Boiling Springs | SC | 29316 |
| HOA Community Management, LLC | Greenville | SC | 29607 |
| IMC Resort Services, Inc., AAMC | Hilton Head Island | SC | 29928 |
| Inlet Management of SC, LLC | Murrells Inlet | SC | 29576 |
| Kuester Management Group | Fort Mill | SC | 29708 |
| Palmetto Shores Management | Beaufort | SC | 29902 |
| Premier Management Group | Murrells Inlet | SC | 29576 |
| Property Management Solutions | Lexington | SC | 29071 |
| RMC Property Management | Hilton Head | SC | 29938 |
| Sonshine Management Systems, Inc. | Florence | SC | 29501 |
| Spectrum Properties, Inc. | Charleston | SC | 29407 |
| Synergy Community Specialists, AAMC | Columbia | SC | 29223 |
| Tartan Management, Inc. | North Myrtle Beach | SC | 29582 |
| Waccamaw Management, LLC, AAMC | Pawleys Island | SC | 29585 |